Early Childhood Services, Community Services Division of Tung Wah Group of Hospitals
Tung Wah Group of Hospitals is the oldest and largest local charitable organization offering a wide range of services since 1870 to include medical, education and community services. Through a territory-wide network of over 300 service units, are made available to meet social needs.
TWGHs started its early childhood services in year 1968. In providing day care and education programs for children under 6, day nurseries also serve children with special developmental needs. The curriculum is designed to be age and individually appropriate so that children can, in a pleasant and caring environment, develop core skills, cultivate positive attitudes and learn to live a healthy lifestyle.
Educational Mission and Objectives

To help families solve problems relating to child education and care in order to get parents can work, and to help parents enhance parenting skills.
To enable children to grow up healthily and actively in an optimal environment under the care and guidance of professional education practitioners.
To enable children achieve comprehensive and balanced development in terms of their social skills, intelligence, physical fitness, emotions, aesthetic perception, creativity, and in other aspects.
Develop children's good habits, interest in learning and their self-care ability.
Nature is a treasure trove of knowledge for children, which lets them get up and close with nature and learn through play, and inspire their potential.
Practical Life skills training allows young children to learn by doing.
Inclusive Education
Respect and meet the needs of children taking into account their individual differences and diverse needs, thereby creating an inclusive and harmonious culture.

Environmental Protection Facilities
​​​​​​​The schools are equipped with numerous energy saving and environmental protection facilities to make the school environment green while also energy saving to build better future for our children and better earth to live on.

The Nursery School has floor area of 407 sq. m., which includes 3 activities rooms, indoor playground, music room, kid's lavatory, supervisor room, staff room. kitchen, laundry and store room etc.
Each activity room provides diverse self-choice learning corners with activities relating to language, games, building blocks, imaginative play, art, etc., to inspire children to achieve comprehensive development of their personality in all aspects, from moral, intellectual, physical, social to aesthetic, and to be able to continuously self-study, explore, innovate and adapt to changes in their lives.

The Nursery School is adjacent to parks, promenades, shopping malls, libraries, post offices and other public facilities, thereby making it easy to organise outdoor activities and allowing children to get in touch with nature and the community.

The Nursery School provides diverse environmentally-friendly facilities, including: water-saving shower faucets in all of the lavatories, LED lighting throughout the entire school, heat-insulating film on all doors and windows, split-type inverter air conditioning with a variable frequency drive to control heating and cooling output throughout the entire school, suction-type LED mosquito lamps throughout the entire school, an infrared body temperature detection system, induction cookers and induction woks in the kitchen, and an energy recovery ventilation system and CO2 monitoring system throughout the entire school.

School calendar approved by the Education Bureau
Theme Song of 'Tung Wah Group of Hospitals' Nursery Schools
Hearts Connected With Love
愉快學習成長樂園
時常閱讀從不倦
合作不分彼此相關注 心中溫暖
活潑天真愛蹦蹦跳
無窮活力從不倦
愉快相親相愛兩手牽 齊共勉
*兩手牽 心意堅
每顆真心齊互牽
讓東華上下同懷一心 將愛獻*
樂韻歌聲傳遍校園
悅耳歌聲常不斷
愉快高聲歌唱兩手牽 齊共勉
Repeat *
The Principal, senior teacher and child care workers all have recognised professional qualifications, and they are caring and have rich pre-school education experience.
The organization's Clinical and Educational psychologists and curriculum senior teacher, registered social workers, speech therapists, occupational therapists and physiotherapists also provide professional support for children and parents through their professional advice and training on curriculum and teaching.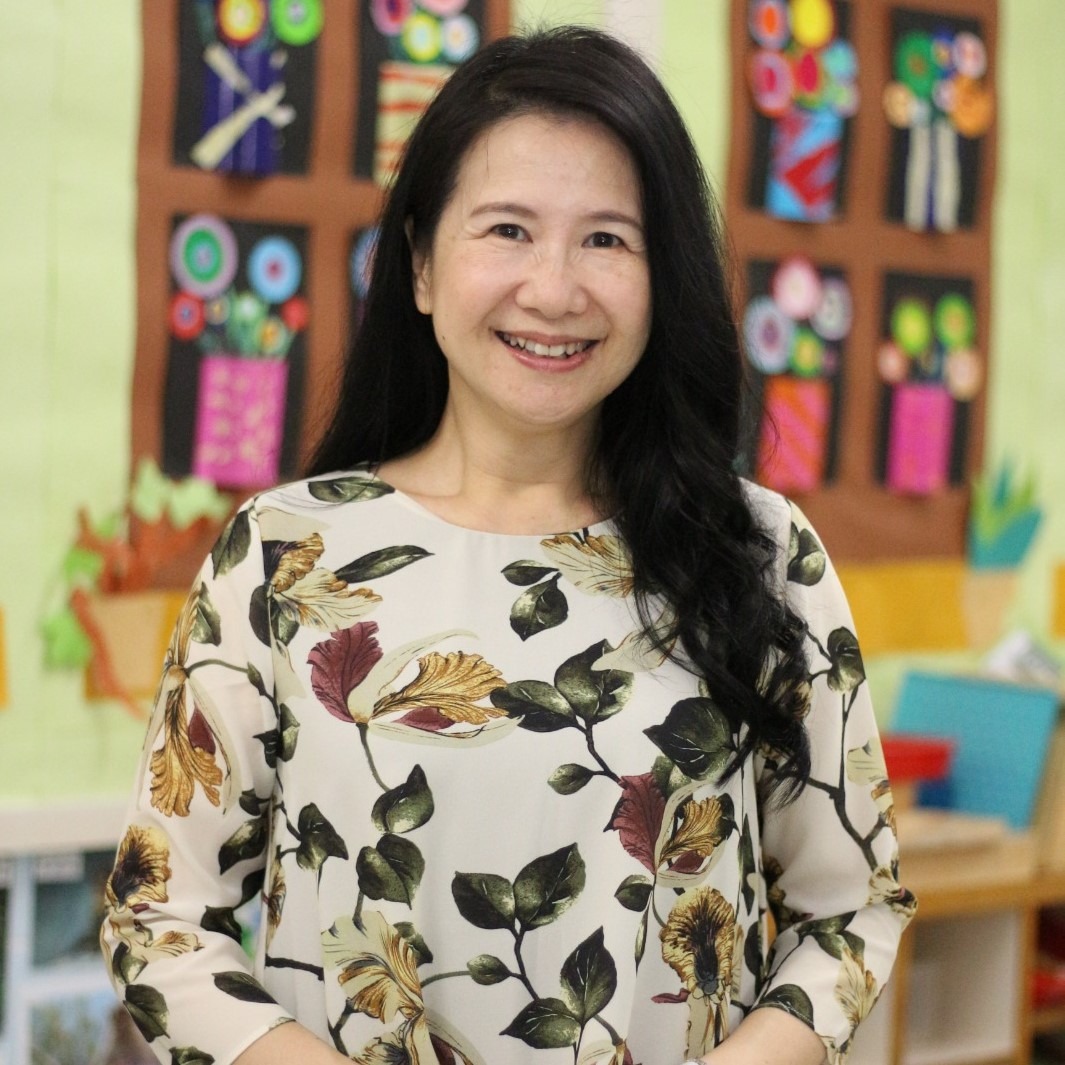 Young Mei Wan
Nursery School Principal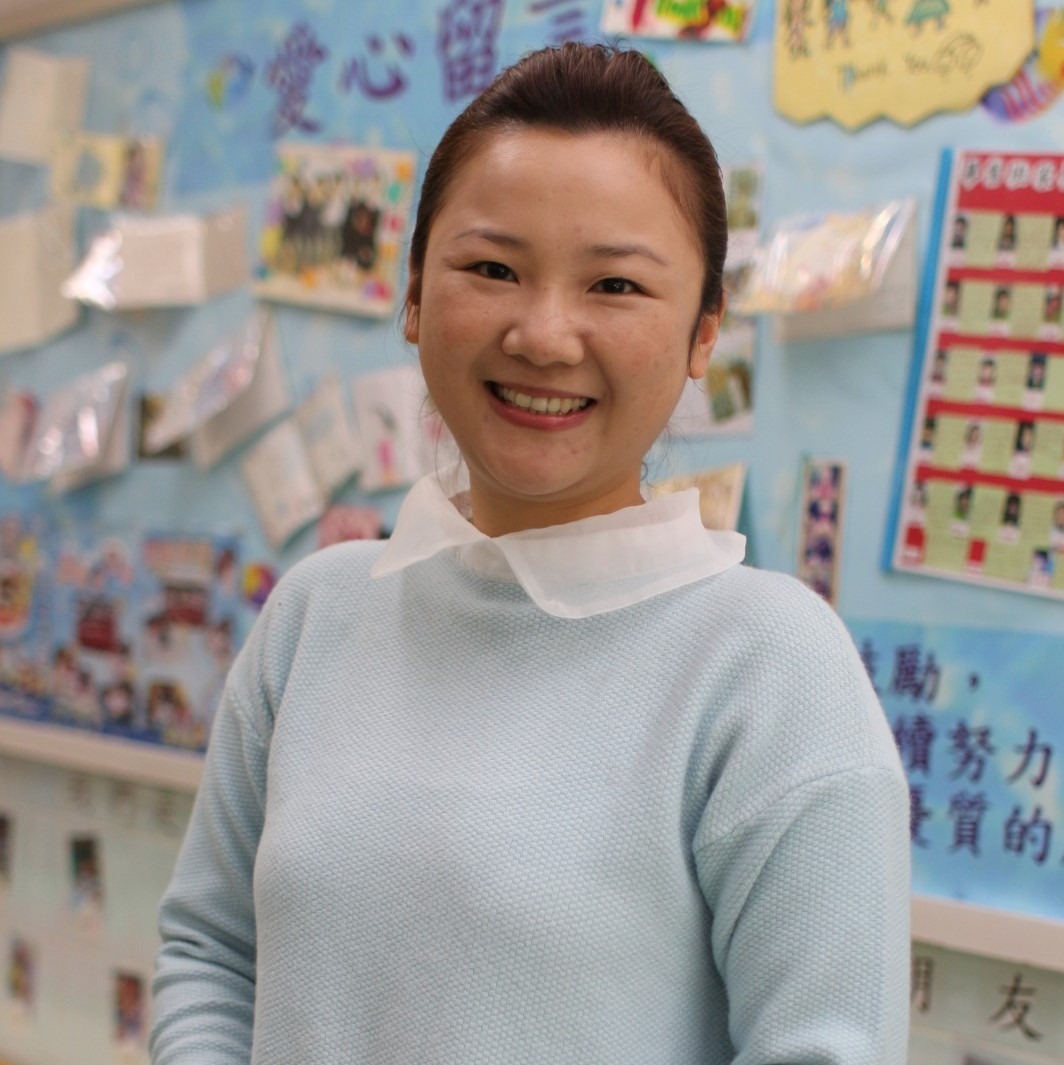 Chan Mei Yee
Senior Early Childhood Practitioner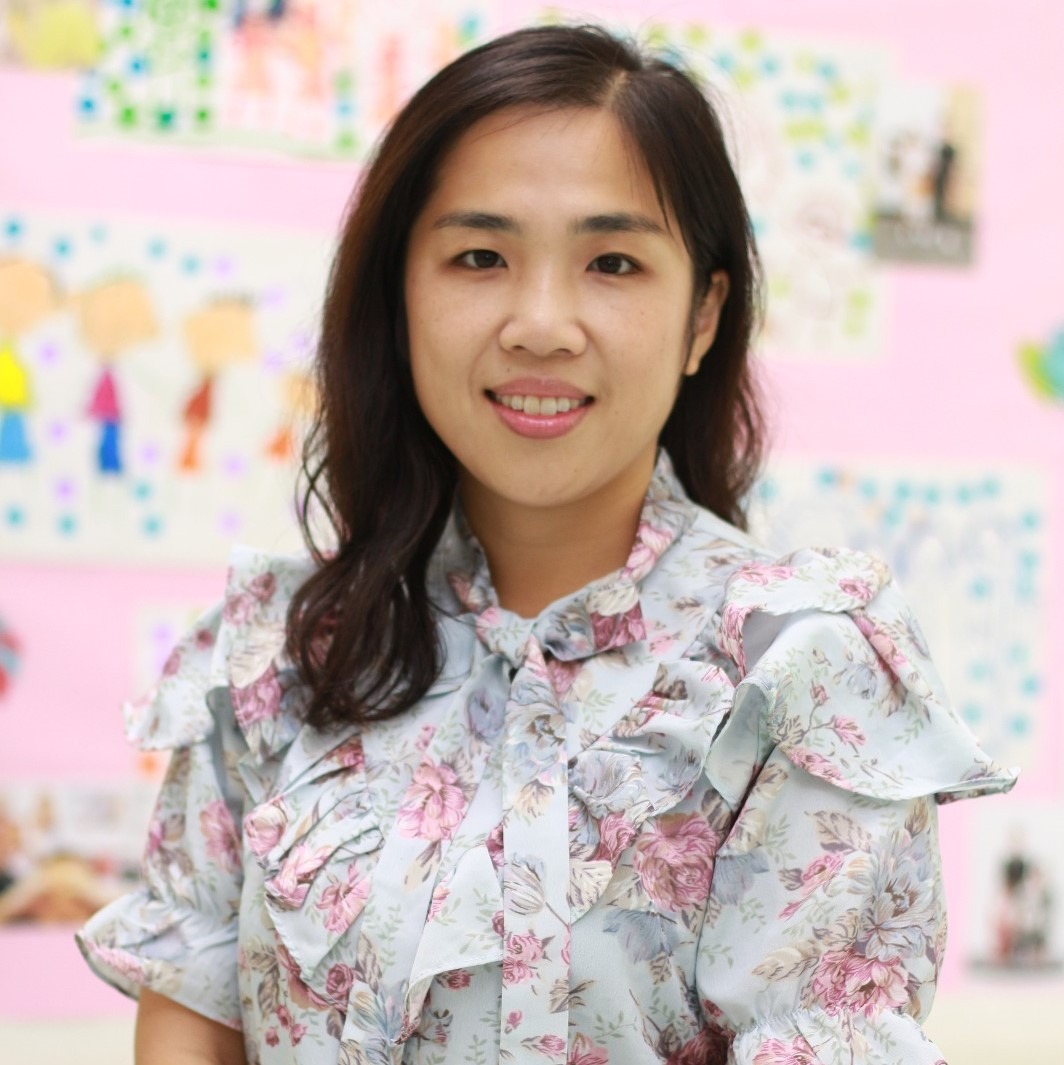 Yu Hoi Yee
Senior Early Childhood Practitioner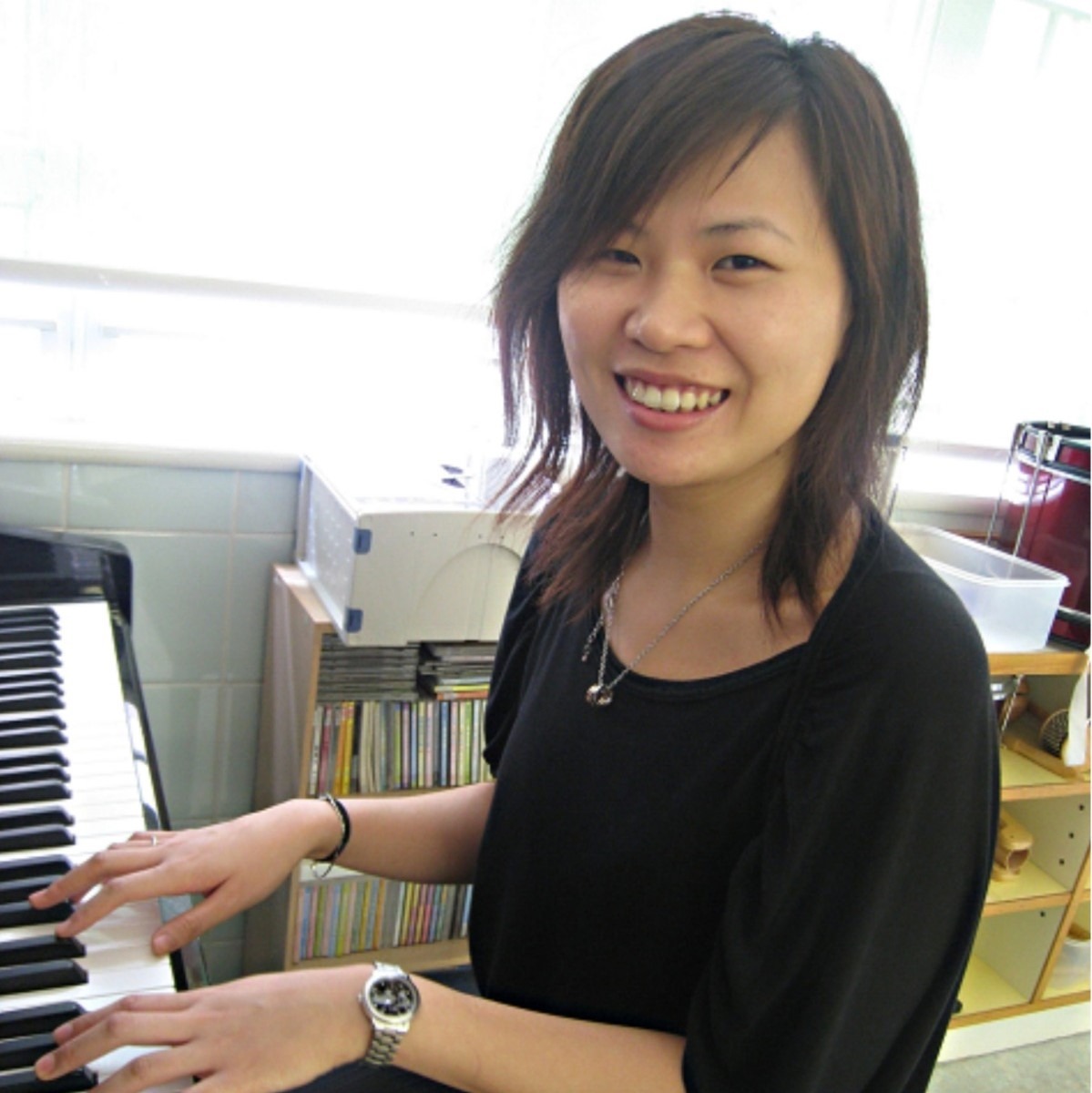 Leung Kit Ying
Special Early Childhood Practitioner
(Integrated Programme)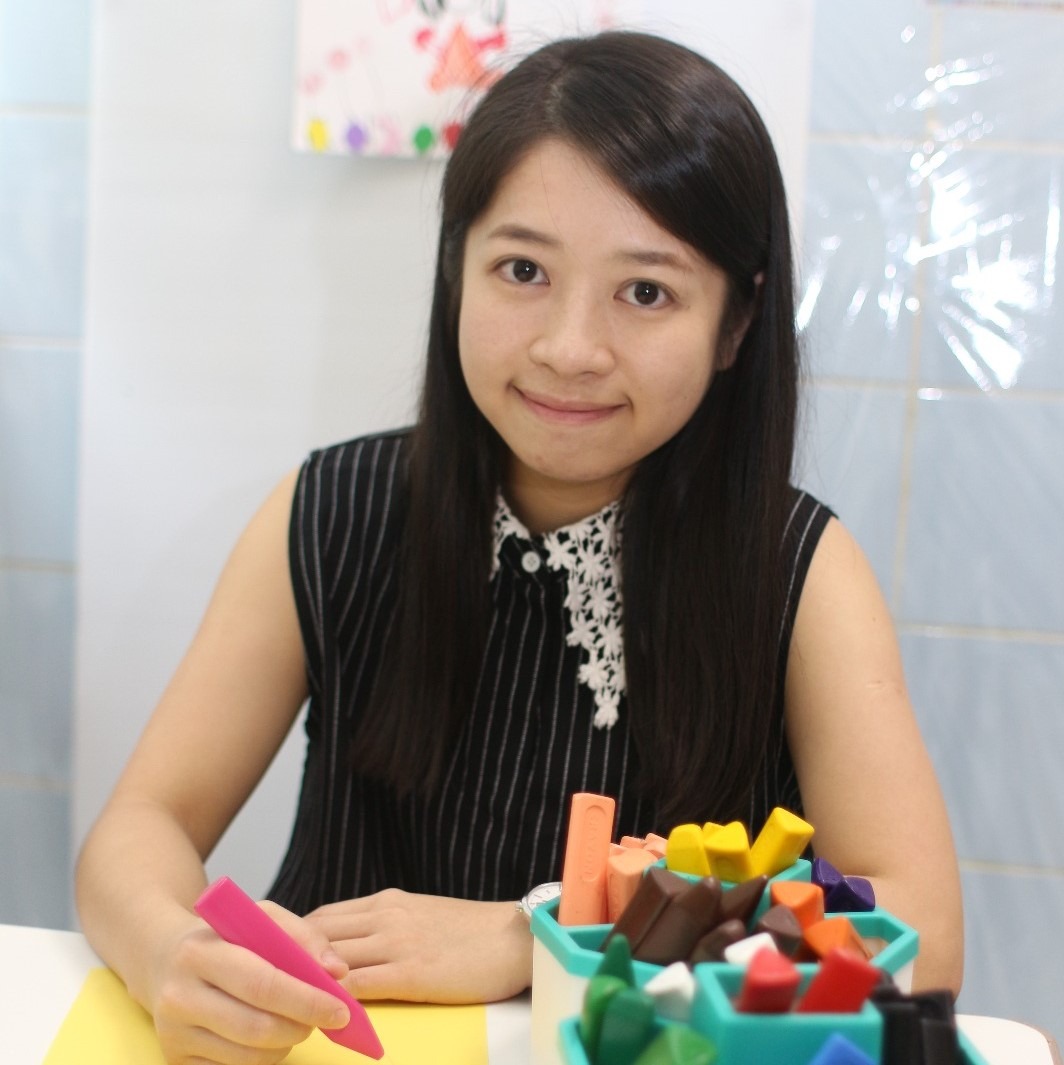 Chiang Kit Ying
Special Early Childhood Practitioner
(Integrated Programme)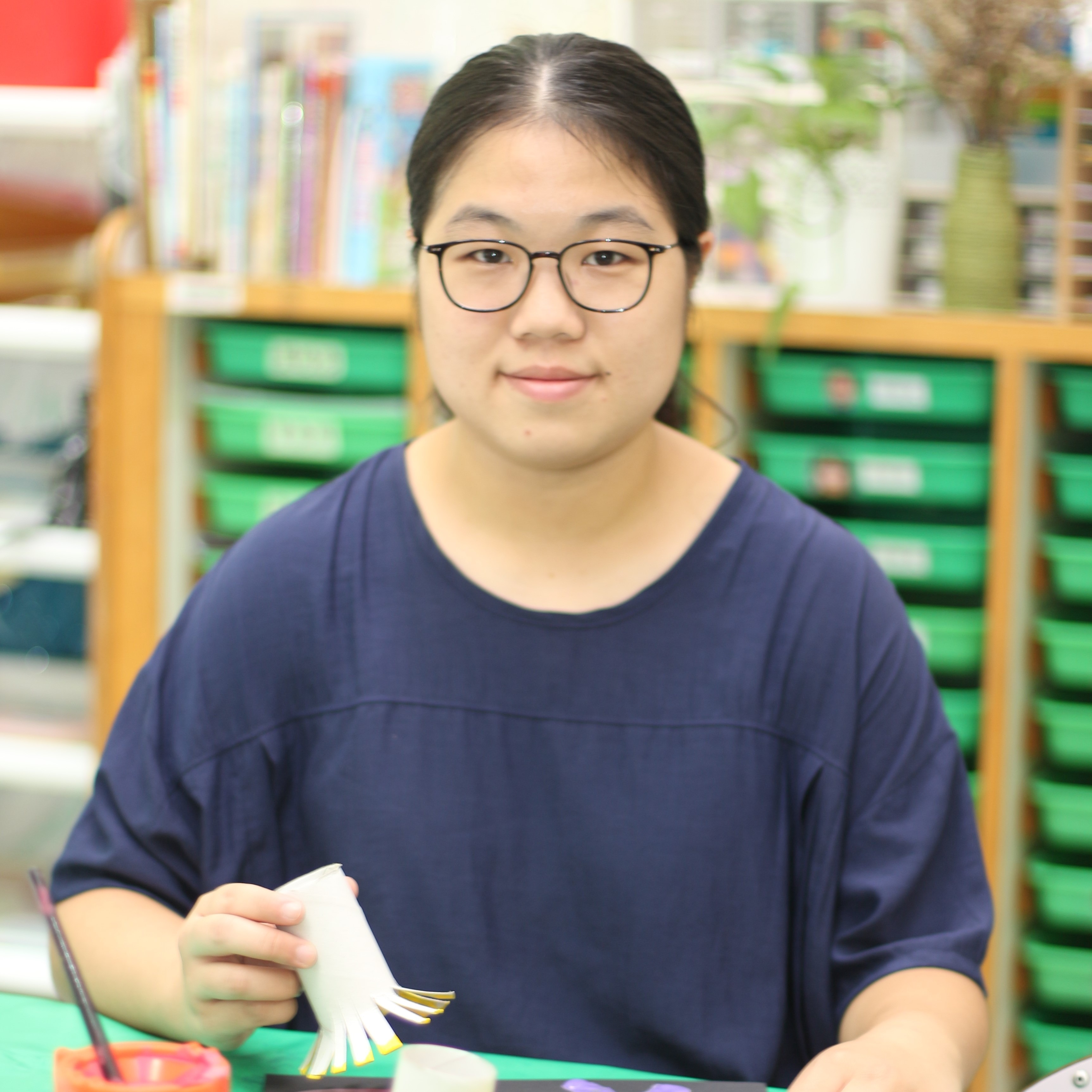 Yu Wing Sum
Special Early Childhood Practitioner
(Integrated Programme)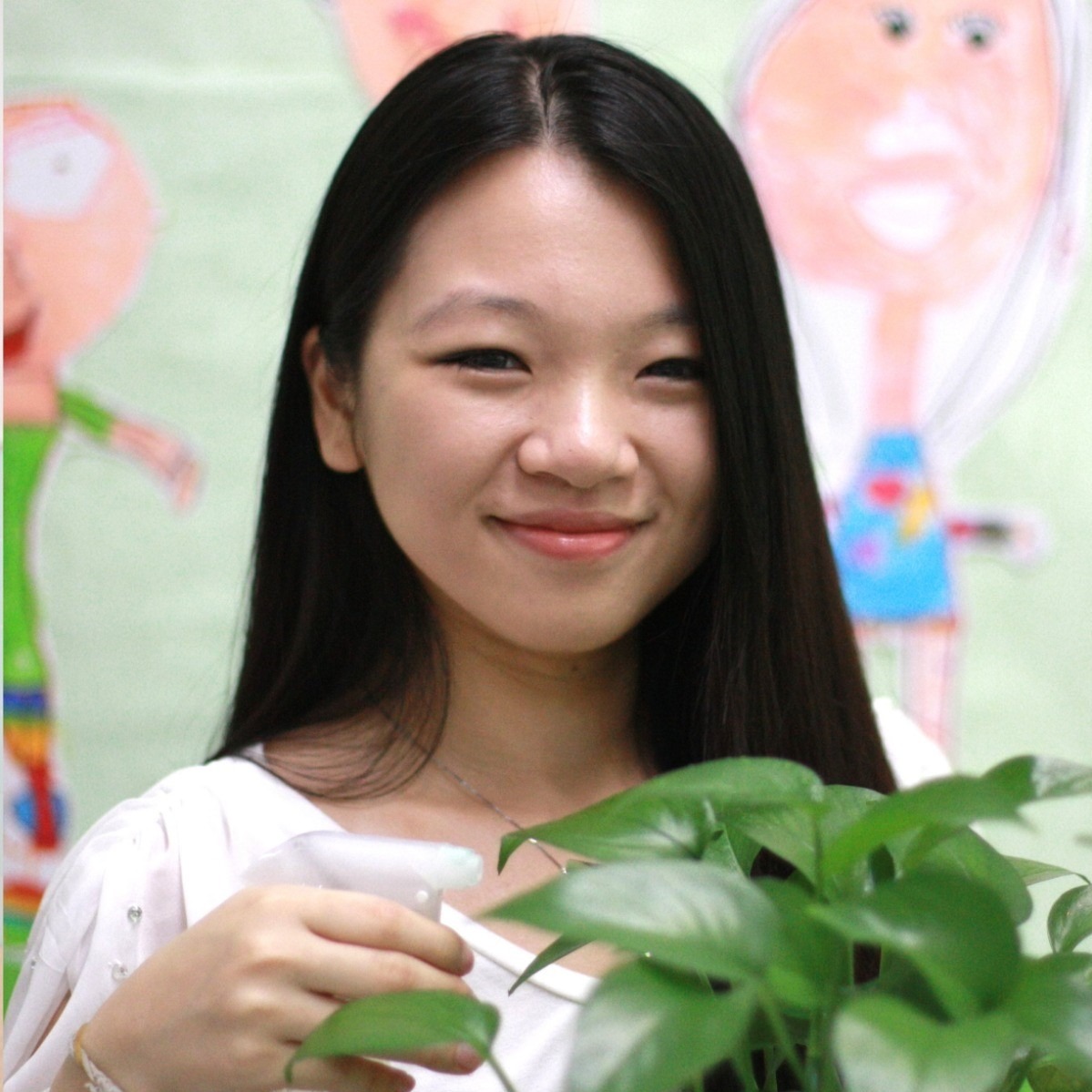 Yip Wai Luk
Early Childhood Practitioner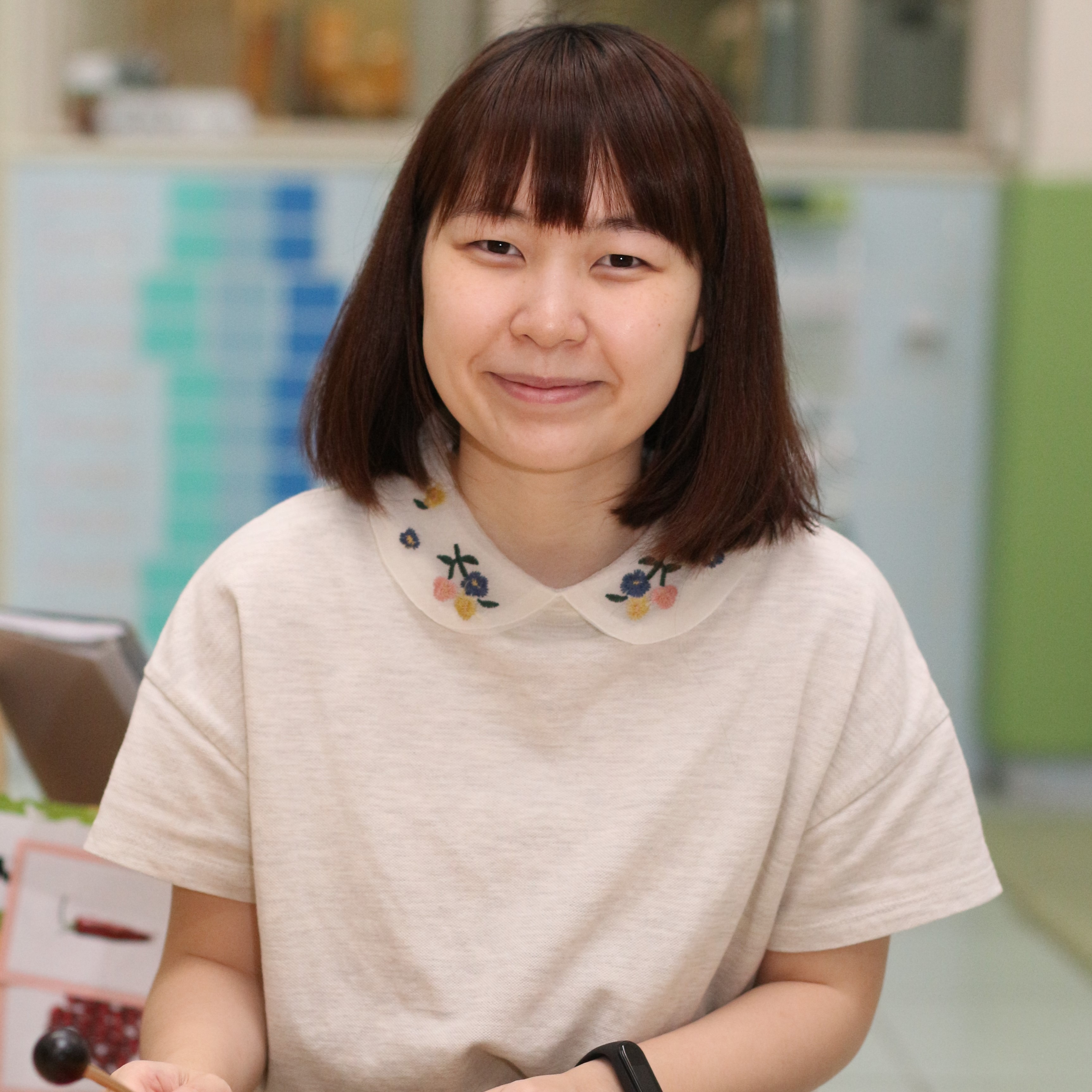 Chung Shuk Yau​​​​​​​
Early Childhood Practitioner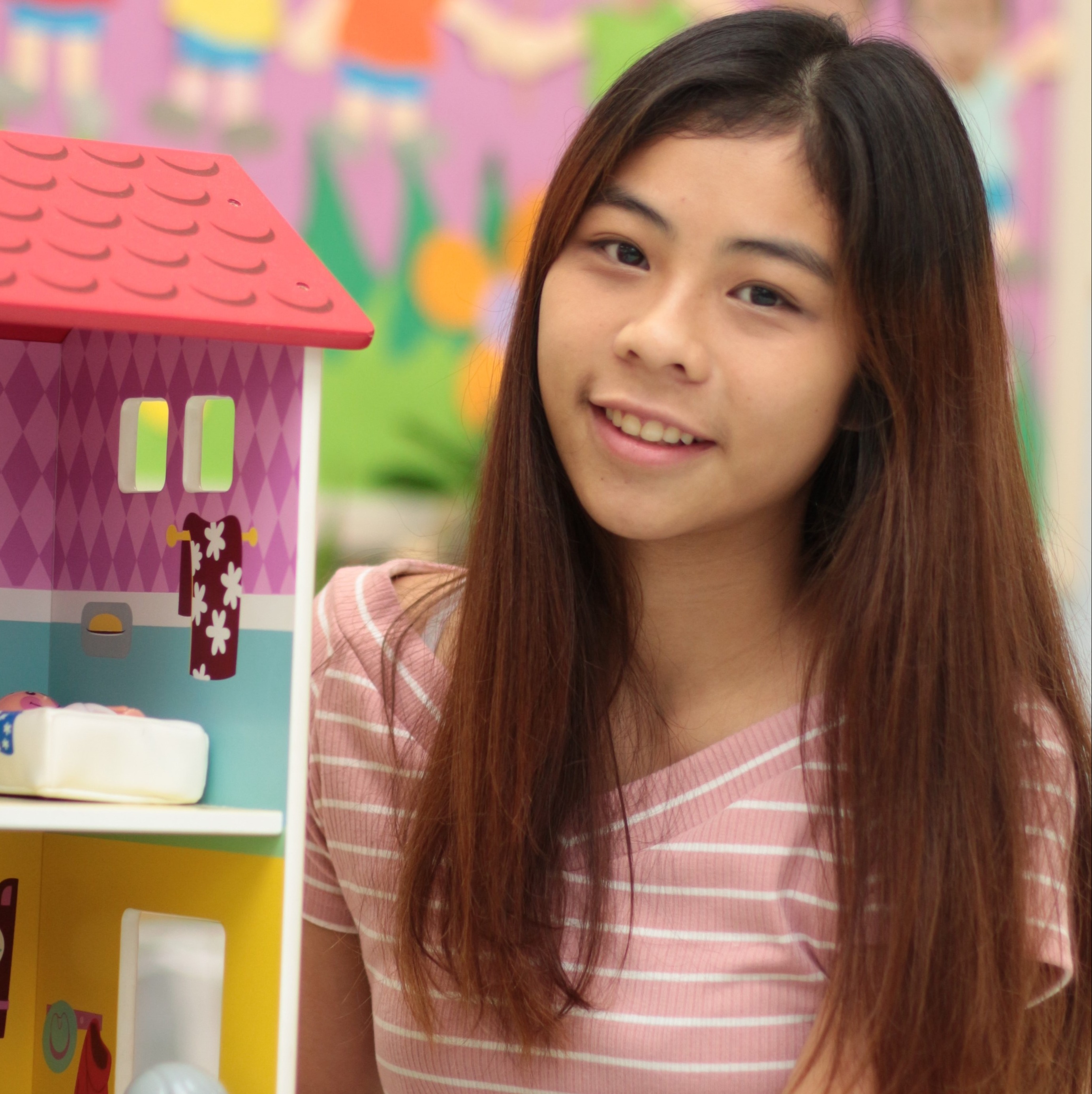 Chan Hoi Kwan
Early Childhood Practitioner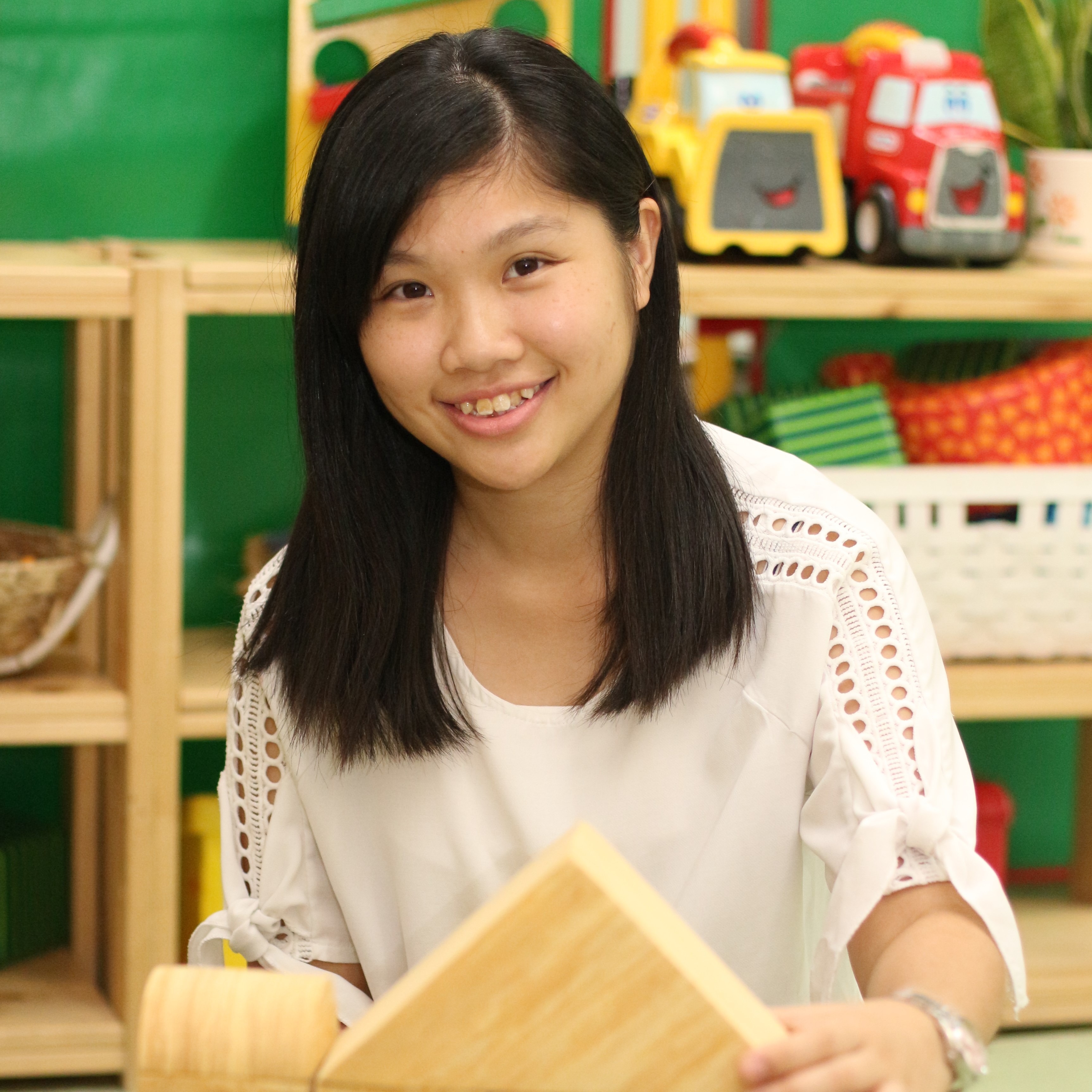 Shek Sin Ying​​​​​​​
Early Childhood Practitioner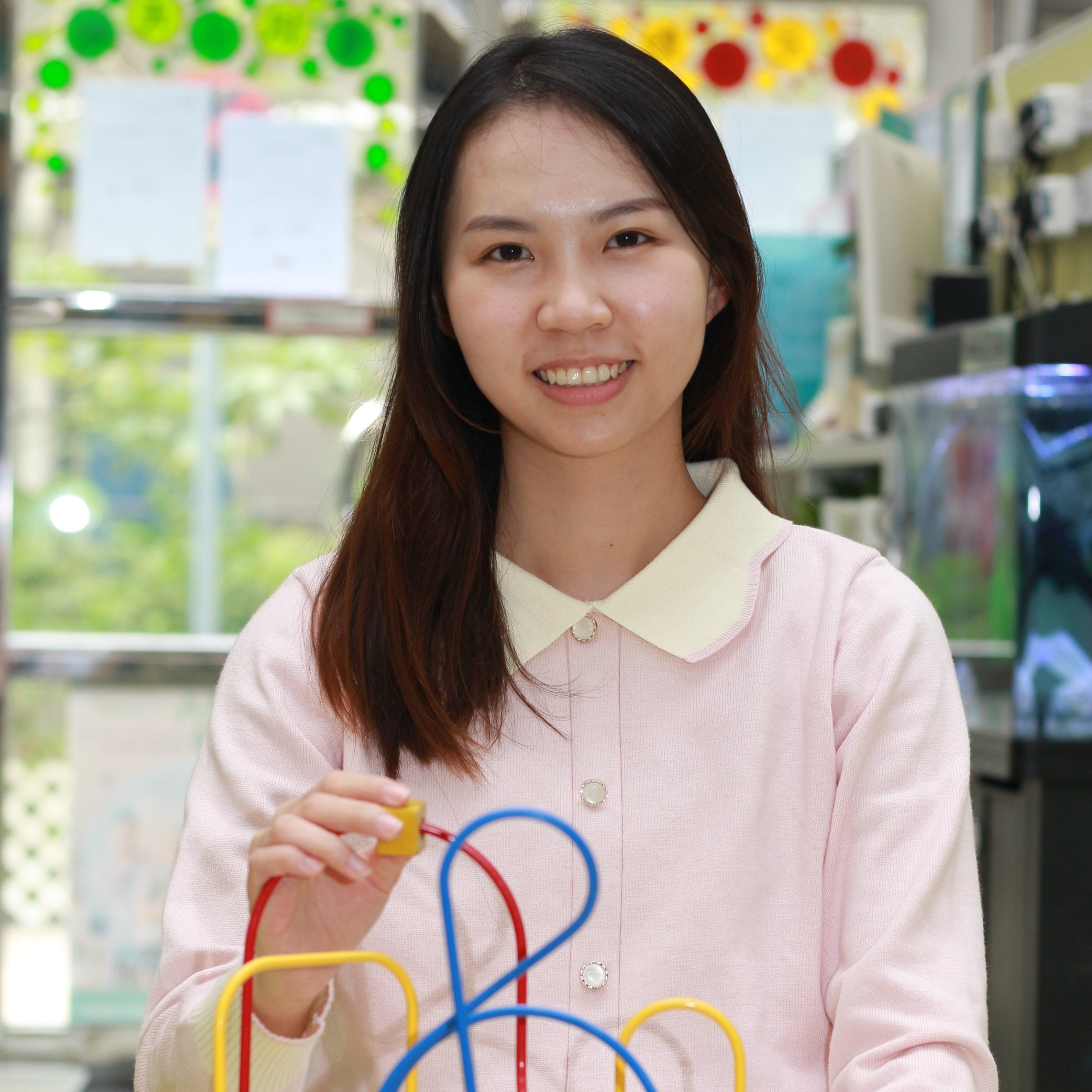 Chan Ka Yu
Early Childhood Practitioner

According to the development of the school and the children's developmental needs, different professional teacher training is provided regularly for teachers to participate in, thereby enhancing the professional knowledge and skills of all the nursery teachers.